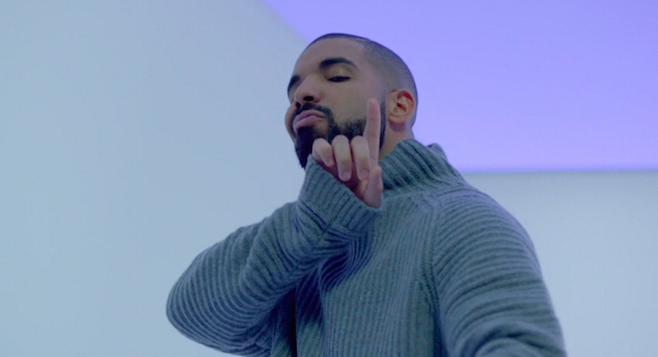 Note: I wrote this post back in October of last year.  This week Drake has dropped two new singles, but I am not sure if either will surpass the pop culture sensation of 'Hot Line Bling'.
Do journalists who write about Drake actually know who Drake is? Or do they base their assumptions on what a stereotypical hip hop artist is supposed to be?
Thank goodness for pioneers like De La Soul, A Tribe Called Quest and even PM Dawn. Not every rapper is hard core. Not every rapper is angry and most importantly not every rapper is cool.
Like it or not, black people are actually burdened with the responsibility of being cool. Maybe it is because of musicians like Miles Davis, but it seems that defining coolness is something we black people have to uphold. We know the latest fashion. We create the newest dances. We coin the newest slang. However, we are not always "cooler than the other side of the pillow". [RIP Stuart Scott]
Sometimes we are awkward like Awkward Black Girl. [Thanks, Issa Rae]
I read an article in the Washington Post reviewing Drake's latest video, Hotline Bling. Writer Sarah Kaufman posits that Drake has taken "uncool too far" Huh?! If you are uncool, there's no nadir of how far to go. She thinks Drake is being inauthentic.
Do we buy that? Part of the Question of Drake — an artist who's particularly good at sparking annoyance– is his sincerity. Is he truly uncool (which is kind of cool) or does he just play at being uncool (which is pretentious)?
I disagree. If anything, Drake is even more comfortable in his music and in himself. He is more authentic, and his easy ability to be unapologetically uncool resonates with his fans.
Not everyone wants to be always cool to be with the cool kids. It's a heavy burden.