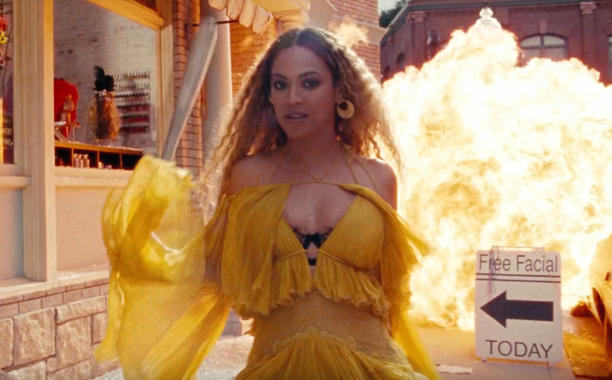 One of my most popular Facebook status updates went something like this:
You don't have to have an opinion on everything.
I believe that to be true.  The only thing is that I rarely see people with dissenting  views from popular opinion speak up.  As much freedom as we have to say what we feel, many of us have been relying heavily on letting others do that for us.  Whether it is a retweet or share, it seems as though we have ceded our opinions to others who have either wrote it first or better.  Although I enjoy reading and sharing what someone has said more eloquently than I, I can't silence myself in deference to others. So here are my thoughts on Beyonce's LEMONADE.
Don't worry. My thinkpiece is short.
It's my opinion. It is my perspective and life experience. I don't speak for all black women. In case you don't know, black people are not a monolith, and especially not black women. I am happy that some black women feel vindicated, validated or (Black Twitter-verified) by LEMONADE, but I am not one of them.
First, if you plan on writing about this yourself, please heed the warnings of people who will let you know that everything is not for everybody. (Thanks, Very Smart Brothas!)
As Jasmine Masters from RuPaul's Drag Race famously said "No Tea, No Shade, No Pink Lemonade", I will pass on sipping Beyonce's LEMONADE.
LEMONADE has merits. It is a visual album that has a tighter concept than  the previous Beyonce.
The cinematography is stunning. The production is great. The music is phenomenal.
However, the content is not my cup of tea. Calling out the messy details of your marriage may be cathartic, but it does nothing for me. Walking around with bat that says "hot sauce" is a bit on the nose.
My other complaint is that I abhor "plantation chic" fashion. I love a cotton dress, but dressing like a doily is not my thing. In fact, I wish the styling was more of the Afro-futuristic rather than antebellum.
I do like that Beyonce is stepping outside the comfort zone of a pop star, but LEMONADE did not resonate for me personally. I am not thirsty for LEMONADE and that's OK. Everything is not for everybody. Furthermore, everything Beyonce is NOT for all black women.