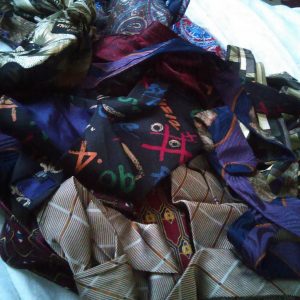 I practiced self-care by spending the weekend with my family in Decatur last weekend.  I went to the Park Ave Thrift Store in Woodstock with my mom and got lots of stuff for only $26. The cool thing is that I got a bag of silk ties that I using as headbands. I am hard pressed to pay retail after that shopping trip.
I advised my sister to not binge-watch 'Orange is the New Black" but since I set up the Chromecast in her bedroom, she couldn't help herself.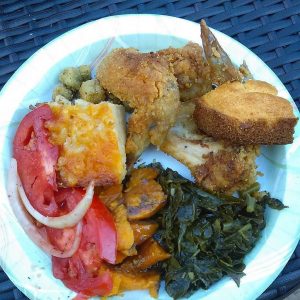 My Dad made fried chicken and I helped.  In addition, he made candied yams, fried okra, collard greens, cornbread, macaroni and cheese and quick-pickled tomatoes. It was the perfect comfort soul food Sunday family dinner.
Anyway, I just put up an episode of "It's Nichelle With An N".  Listen to it when you get a chance.